About Me
Body tanned a golden white,
Heart emits a sacred light,
Smile spreads hope and joy,
Bright eyes. Face of a boy.
Only his perfection marred,
By mankind eternally scarred.
Chopped at by the cruelest mind,
Hurt angel. One of a kind.
Swollen scars debase his chest,
A beaten mind denied its rest,
Until on purple wings he soars
To find his peace. By heaven's doors?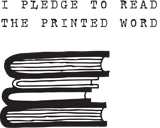 I am sick of reflections.
No matter how long I stare -
Nothing. Mine is obstinate.
After years it has not changed.
Years of painting on red lips
Darkening around my eyes,
Tinting my cheeks - and nothing.


Never lies? It never answers.
I ask my mirror how I look
But it stays silent and shows me
The mask that I have just applied.
But I know it knows my features
For it taunts me with every glance,
When our eyes meet, I see it knows,
And look, I grow sick of those eyes.