About Me
Body tanned a golden white,
Heart emits a sacred light,
Smile spreads hope and joy,
Bright eyes. Face of a boy.
Only his perfection marred,
By mankind eternally scarred.
Chopped at by the cruelest mind,
Hurt angel. One of a kind.
Swollen scars debase his chest,
A beaten mind denied its rest,
Until on purple wings he soars
To find his peace. By heaven's doors?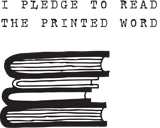 She traces
The trickles of talent
That teem in tides
Around her toes,
Tentatively trembling
As she tracks them
With her thoughts,
Trying to duplicate
True genius
But tumbling short,
Too ambitious
In her egotistic tries
To arise triumphant
From the testing tides.